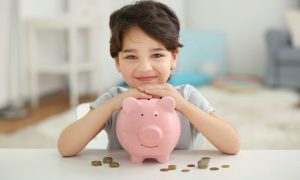 Depending on what you read, buying life insurance for children is a great act of love. The coverage is a way to save money for kids and "protect their insurability" – meaning their ability to buy more life insurance later, no matter their health, in addition to the death benefit. So in addition to internet debates about how to get your baby to sleep or what kind of diapers to use here are a few things to know about life insurance for your child…
Life Insurance Policies Grow Up Too
A child who develops a medical problem early in life might have trouble qualifying for coverage later. By purchasing coverage now, you guarantee the child has some coverage and can buy more as an adult, regardless of health. This is a big reason people purchase life insurance on their children.
It Creates a Sensible Foundation
The savings component of a permanent life insurance policy, called cash value, grows over years. The policy owner can borrow against the cash value or surrender the policy for the money, minus a possible surrender fee. The cash value growth is tax-deferred, meaning it isn't taxed as income until you withdraw money or surrender the policy. The cash could be used for anything, including college expenses or the down payment on a home. A whole life insurance policy guarantees a certain percentage return on the cash value and compares well with other conservative savings vehicles
Don't Buy the First Policy That Crosses Your Mailbox
Be sure to compare prices, and it is always helpful to talk to an insurance professional or adviser who can help you navigate through choices before committing to a policy. Look at your entire financial picture to make sure you're saving enough and covering bigger risks.
Add the Children to Your Policy
Talk to your agent to see which policy makes sense for you. Once you or your spouse is covered by either a Term or Whole Life insurance policy, just add a rider to help protect the rest of your family.  Add a Children's Term Rider. Just one rider could provide up to $20,000 in life insurance coverage for each child in your family, including children yet to be born. So as your family grows, new children are covered once they reach 15 days old. Term coverage will terminate when the child reaches age 25 when it could be converted to permanent coverage.
The Safety Net Is There
If the worse happens and your child passes away then juvenile life insurance can help provide a buffer, covering funeral expenses and allowing parents to take time off, care for their other children and grieve as needed.
An independent insurance agent can help you buy life insurance for every member of your family, including your children. Sometimes children's life insurance is bought by extended family members, like grandparents. If this is the case, your independent insurance agent can help you integrate this generous gift into the rest of your life insurance plan.
Rollins Insurance represents multiple A-rated insurance companies to make sure we deliver the most competitive rate packages to our clients in Kentucky and Ohio.
Contact us (859-781-7283) for more information or get a free quote!
—
About Rollins Insurance 
Rollins Insurance is an independent insurance agency providing our clients the best prices with the most coverage possible since 2008. We represent multiple A-rated insurance companies to make sure we deliver the most competitive rate packages to our clients in Kentucky and Ohio. We find that most people are under-insured and over-paying when we meet them. We love what we do and our primary business is Personal Auto, Homeowners, and Life and Health insurance. We are a family-owned and managed business that specializes in providing needs-based insurance services.
>> Learn More About Us and Our Staff