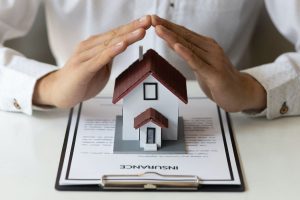 The price you pay for your homeowner's insurance can vary by hundreds of dollars, depending on the insurance company you buy your policy from. Your home is a major investment, and it needs protection. Home insurance is the smart choice, but it can be expensive. Here are some things to consider when buying homeowners insurance.
Shop Around
Get multiple quotes. Shopping around for quotes is one of the most surefire ways to lower home insurance premiums. Compare the coverage and buy the best fit for your budget and needs.
Bundle Your Insurance
If you have an active automobile policy bundled with your homeowner's insurance, you are usually qualified for up to a 15% -20% reduction in your annual premium. But make certain this combined price is lower than buying the different coverages from different companies.
Dwelling Age Discount
If you live in a newly constructed home, you may be eligible for a discounted premium.
A Deductible Increase
Deductibles are the amount of money you have to pay toward a loss before your insurance company starts to pay a claim, according to the terms of your policy. The higher your deductible, the more money you can save on your premiums. If you submit a claim, you'll need to pay more before your insurance kicks in.
Invest In Home Security
You can usually get discounts of at least 5 percent for a smoke detector, burglar alarm, or deadbolt locks. Some companies offer to cut your premium by as much as 15 or 20 percent if you install a sophisticated sprinkler system and a fire and burglar alarm that rings at the police, fire, or other monitoring stations. This is also a great protection for you and your family.
Seek Out Other Discounts
Numerous discounts are available to help homeowners save on home insurance costs. Some of the most common other home insurance discounts available include:
Paid-in-full: You can land a paid-in-full discount if you pay for your annual home insurance policy in full rather on a monthly or quarterly basis.
Autopay: The autopay discount may kick in if you let the home insurance company automatically deduct payments from your bank account.
Seniors: While the exact age varies by company, the senior discount is usually for homeowners who are at least 55 years old.
Loyalty: If you've been with a home insurance company for a certain number of years, you might be able to save with a loyalty discount.
Claims-free: A claims-free discount may kick in if you have not made any home insurance claims for a specific amount of time.
New customer: Some companies might reward you with a new customer discount when you buy a policy from them.
Neighborhood: You may be eligible for several discounts depending on the neighborhood where you live, such as a gated community discount, a homeowners association discount, and a neighborhood watch discount.
Military: If you're an active or retired military member, or part of the military community in some way, you might be eligible for a military discount.
Nonsmoker: A nonsmoker discount can come in handy if you're a homeowner who doesn't smoke.
Water alarm: If you've installed a water alarm or related device to protect your home from water-related damages, you can lock in a discount.
Limit Attractive Nuisances
Put simply, an attractive nuisance is something that increases the appeal of your property while simultaneously increasing the risk of danger. The idea behind attractive nuisances is that they could draw uninvited guests (primarily children) to your property and potentially cause an accident. A few attractive nuisances that could raise your premium are a swimming pool, trampoline, swingset, etc.
Take A Regular Inventory Of Your Belongings
Your home insurance needs, and the value of your belongings can change with time. As such, it's crucial to review your homeowner's insurance policy annually to ensure your amount of coverage and deductibles are still a good fit. For instance, offering additional protection for a piece of fine jewelry or a computer that you perhaps no longer own could be deleted from your belongings on your insurance.
Keep Up Your Credit Score
As with credit cards and other financial products, your credit history can affect your home insurance costs. Most insurance companies factor your credit score into your premiums — the higher your credit score, the better rates you may be eligible for. To improve and maintain a good credit score (670 or higher), focus on making payments on time, keeping your credit use as low as possible, and checking your score regularly.
Why Do Insurance Premiums Go Up After Filing A Claim?
Homeowners' insurance rates often increase after a claim because it leads your insurance company to believe that you are more likely to file another claim in the future. This is especially true for claims related to water damage, dog bites, and theft. To compensate for another potential claim payout, the property insurer proactively raises your premium. So avoid small claims for minor issues. Consider paying out of pocket instead of submitting a claim.
Purchasing a home ⁠— and all the products and services that come with it ⁠— is a significant financial undertaking. While you can't do much about your mortgage payments, you can take steps to lower the cost of your homeowner's insurance.
Contact us (859-781-7283) for more information or get a free quote!
—
About Rollins Insurance 
Rollins Insurance is an independent insurance agency providing our clients the best prices with the most coverage possible since 2008. We represent multiple A-rated insurance companies to make sure we deliver the most competitive rate packages to our clients in Kentucky and Ohio. We find that most people are under-insured and over-paying when we meet them. We love what we do and our primary business is Personal Auto, Homeowners, and Life and Health insurance. We are a family-owned and managed business that specializes in providing needs-based insurance services.
>> Learn More About Us and Our Staff