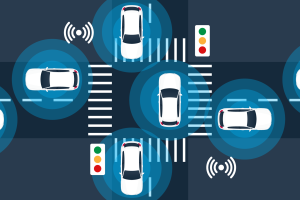 Many drivers accept monitoring to get safe-driver discounts on auto insurance. While looking for car insurance, you have probably heard about usage-based insurance and wondered how it works. A computer chip is installed in your vehicle, which tracks your driving patterns, such as how speedily you drive, how hard you slam on the brakes, and how often you drive. There is a clear loss of privacy as a result of this technology, as you are forced to pick between fair insurance rates and personal privacy. Many Insurance companies are pleased with the scientific and dependable method of determining risk and miles driven. Cautious drivers wishing to save money, it could be a good option. Usage based Insurance may be an option for you if you are seeking a sort of auto insurance that better reflects your good driving skills. It can lower your rates if your driving scores are good on the tracking device. 
Telematics – The Future Of Auto Insurance
Telematics is an interdisciplinary field that encompasses telecommunications, vehicular technologies, electrical engineering, and computer science. Telematics systems work by connecting a device, such as a GPS tracker or other data logging tool, to an asset. Then, the tool collects key performance data about the asset. Once collected, the device will send the information to a data center where it can be collated, interpreted, and analyzed. The number of insurance firms that offer telematics is predicted to rise. Insurers can offer discounts in a variety of ways, including telematics, which will calculate the risk you propose. The information may also help you improve your driving techniques.
Two Types Of Usage Based Insurance
Usage-based insurance can be divided into two types of insurance:
Pay-as-you-drive (PAYD) insurance: PAYD replaces a regular annual automobile insurance payment with one based on mileage actually driven. Generally, crash rates tend to increase with miles driven and dangerous driving behavior. Early examples of PAYD relied only on charges for mileage driven by periodic odometer readings. When you use the PAYD program that mainly tracks mileage, you will usually be charged for a monthly base rate plus a per mile fee. This can differ by state, or may not be offered in all states. If you travel more than 11,500 miles per year a PAYD may not save you money.
Usage-based (UBI) insurance: UBI insurance is a type of auto insurance that tracks driving behavior via devices installed in a vehicle or smartphone. The UBI programs that analyze driving behavior often collect data for a set amount of time, usually until your next policy renewal. It will establish your habits and if you qualify for a rate reduction. If you frequently drive late at night, you are unlikely to save money with telematics because accidents are more common at that time.
These kinds of insurance coverage necessitate the use of a device that sends driving data to your insurer. It can be connected to a telematic system already in your vehicles such as SYNC or OnStar. In some situations, the insurer will give you the gadget to insert into your vehicle's diagnostic port. Or if you have a smartphone, an app could be downloaded. According to Insurance Business Magazine drivers who rarely get behind the wheel can save up to 30% on their insurance. Companies that use the device to check your driving habits usually guarantee that the information will not be used to raise your insurance cost. Every insurer does have the right to adjust the price of your base policy when you renew your coverage.
Advantages Of Usage-Based Insurance
Is this type of insurance right for me?  This type of insurance has been around for nearly 10 years. There are an estimated 8 million active telematic plans being used.
Advantages
If you have a collision and telematic software is installed, first responders have the ability to address the accident as soon as it occurs.
The ability to automatically contact emergency services with the push of a button, giving them the exact location of your vehicle via your GPS.
The data from your vehicle can be collected by the insurance company immediately resulting in a streamline claims process.
The ability to save money on your insurance premiums.
If you are concerned about data tracking, make sure you understand exactly what type of data your telematic insurers collect and how they use the information before signing the contract. If you are a good driver, and drive very few miles, usage based insurance may help you save money on your auto insurance.
Contact us (859-781-7283) for more information or get a free quote!
—
About Rollins Insurance 
Rollins Insurance is an independent insurance agency providing our clients the best prices with the most coverage possible since 2008. We represent multiple A-rated insurance companies to make sure we deliver the most competitive rate packages to our clients in Kentucky and Ohio. We find that most people are under-insured and over-paying when we meet them. We love what we do and our primary business is Personal Auto, Homeowners, and Life and Health insurance. We are a family-owned and managed business that specializes in providing needs-based insurance services.
>> Learn More About Us and Our Staff