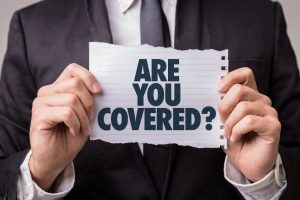 Maybe you've been meaning to buy life insurance but just haven't gotten around to it. If you recently got a new job, or if it's open enrollment season, you might have a chance to get life insurance through your employer at little or no cost. In this article, we would like to help you understand the importance of life, liability, and long term care insurance in a sound financial plan. More Americans have employer-provided life insurance and fewer have individual life insurance coverage. While that sounds good it hides a few import facts you should understand…
Let's Look a Little Closer
Statistically, you will find that households that have life insurance coverage through their employer are actually down to 46%, from a peak of 54% in 1984, so the fact is the percent of employer covered life insurance in 2020 is declining.
Do You Have Enough Life Insurance
Employers often, but not always, provide a small amount of life insurance coverage for free. That's basic group life. Typical coverage amounts are $25,000, $50,000, or an employee's annual salary, rounded to the nearest $1,000. Because this is free, and coverage is generally guaranteed, there is no reason not to accept it. That may sound like a lot of insurance for your spouse and family but when you think of what your family would need without your salary it is not quite enough. And also remember you'll lose your coverage if your job situation changes
It Is a Benefit, Not a Guarantee
Most Americans expect employers to cover their life insurance but the fact is employers are not obligated to offer it. With companies in a cost-cutting mode, it may not be offered next year. The benefit of life insurance can disappear without notice.
It Does Not Protect Your Insurability
Life can sometimes send us challenges we did not expect. What if your health changes and you only have employer-provided health insurance and life insurance because you now are on disability. Or what if you lose your job or decide you want to take a new job and the employer does not have health care or life insurance. With company-paid insurance, the insurance is not portable, meaning you can't take the coverage with you when you leave the company. Buying an individual policy prevents this because it is something you own.
Rollins Insurance represents multiple A-rated insurance companies to make sure we deliver the most competitive rate packages to our clients in Kentucky and Ohio.
Contact us (859-781-7283) for more information or get a free quote!
—
About Rollins Insurance 
Rollins Insurance is an independent insurance agency providing our clients the best prices with the most coverage possible since 2008. We represent multiple A-rated insurance companies to make sure we deliver the most competitive rate packages to our clients in Kentucky and Ohio. We find that most people are under-insured and over-paying when we meet them. We love what we do and our primary business is Personal Auto, Homeowners, and Life and Health insurance. We are a family-owned and managed business that specializes in providing needs-based insurance services.
>> Learn More About Us and Our Staff