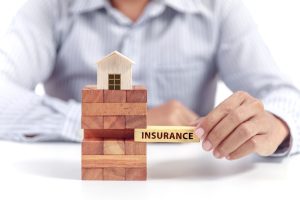 Homeowners insurance protects what may be one of the largest investments of your life: Your residential property. But if you don't buy sufficient coverage, your protection falls short, leaving you on the hook for huge repair bills or facing an expensive lawsuit. But how do you know how much homeowners insurance you need? The key is to walk through each standard coverage in your policy, adjust amounts as needed, and then consider extra coverage to plug big holes. It is crucial to have the right amount of coverage for your home. And we would like to help you find out that amount. Homeowners Insurance can help you rebuild, replace, cover injuries, and reimburse your living expenses.
How Much Dwellings Coverage Is Needed?
If your home burned down, is demolished by a windstorm, or any other disaster you need coverage to rebuild your home. Do you have a garage, a deck maybe a front porch, your coverage should cover your home plus all those additions. You should definitely have replacement cost coverage for your home.
How To Calculate The Replacement Cost?
Use these three steps:
Find Local Construction Costs – Take the square footage of your home and multiply by those costs.
Look for Online Calculators – There are free online calculators that use your home's square footage, building material, and a number of rooms to give you a good replacement cost estimate.
BEST: Talk To An Insurance Agent – An expert independent insurance agent will know the local area and can help you calculate a very close estimate of the replacement cost.
Factors That Affect Replacement Costs
New Building Codes – Codes that were set up after your home was built. Your new home will have to meet up-to-date building codes. Insurance companies offer building code coverage, which means they will pay for whatever the new codes require.
Remodeled Kitchens – Whatever you have added, adjust your homeowner's insurance to match the increase in your home's value. If you added stainless steel sinks or granite counter-tops and hardwood flooring you will want it replaced.
Additional Rooms or Structures – Did you finish your attic or add a bedroom. Did you build a workshop or add a garage or a screened-in porch. New rooms add value and unless you update your homeowner's insurance you will have to pay for them again if you want them remade or fixed.
Rising Prices of Building Materials and Construction Costs
Along with materials, worker's wages may increase and construction costs will often go up with them. If a natural disaster has wretched your part of town it may stir up demand and lower supply.
Old and Hard to Replace Features
Building styles change and so do the number of carpenters who know how to make arched windows and elegant ceiling molds. If your home has unique features you may need to pay extra to have them replaced.
How Much Personal Property Coverage Should You Have?
The personal property applies to your furniture, appliance, clothes, sports equipment, electronics, and even the food in your freezer and refrigerator. It covers your stuff if it is destroyed, stolen, or vandalized. A good question to ask is… If I lost everything, how much would I need to get back on my feet? You should have enough personal property coverage to replace all your belongings.
How To Calculate the Cost of Everything?
Most of us buy things overtime and underestimate how much we own. The risk is to underinsure personal property. To prevent having a shock when the reimbursement check can not replace the losses, make an inventory of everything you own. Take photos of everything, this will take a few hours but it will well worth it if you ever need to replace it. If you own an expensive watch or some high-end sports equipment you will want additional coverage. As you make your inventory, separate your most expensive items.
How Much Liability Coverage?
Liability insurance is a part of the general insurance system of risk financing to protect the purchaser from the risks of liabilities imposed by lawsuits and similar claims and protects the insured if the purchaser is sued for claims that come within the coverage of the insurance policy. Most homeowner's insurance policies have a minimum of $100,000 in liability coverage. But you should buy at least $300,000 and $500,00 if you can. Liability is the greatest buy in the insurance world so purchase as much as possible.
Should You Get Additional Living Expenses Coverage?
Just think about how long it will take to replace your home if it is completely destroyed. The keyword here is the added cost of living. If you cook all of your meals and you pay around $500.00 for groceries. One day a fire destroys your kitchen and you have been suddenly forced to eat out. Your monthly food bill jumps from $500 to $900 or more. Additional Living Expenses (ALE) would reimburse you for the extra $400 hit to your food budget. If your extended dwelling coverage is $200,000, your insurer might give you $40,000 (20%) for ALE. If you have a large family and you believe your ALE would be high, ask your insurance agent how you can get more ALE.
Some (but not all) home insurance companies offer extended replacement cost. This feature can provide anywhere from 10% to 50%—or more—of extra coverage to absorb a cost spike. Guaranteed replacement cost coverage is even better because it pays to rebuild your house no matter how much building costs have gone up. An insurance agent will help you choose the exact coverage you need.
Rollins Insurance represents multiple A-rated insurance companies to make sure we deliver the most competitive rate packages to our clients in Kentucky and Ohio.
Contact us (859-781-7283) for more information or get a free quote!
—
About Rollins Insurance 
Rollins Insurance is an independent insurance agency providing our clients the best prices with the most coverage possible since 2008. We represent multiple A-rated insurance companies to make sure we deliver the most competitive rate packages to our clients in Kentucky and Ohio. We find that most people are under-insured and over-paying when we meet them. We love what we do and our primary business is Personal Auto, Homeowners, and Life and Health insurance. We are a family-owned and managed business that specializes in providing needs-based insurance services.
>> Learn More About Us and Our Staff