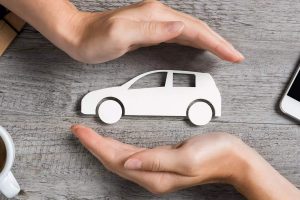 Buying used car insurance is similar to buying insurance for a brand-new vehicle. You will need to determine the level of coverage needed and compare quotes among different providers. A used car insurance policy protects the vehicle from both third-party liabilities and damage risks. The insurance of your classic car is a little different than a used car that you drive daily. Classic car insurance is designed for secondary vehicles; it's not meant to cover a car you drive for everyday use. You will need insurance whether you buy a used or new vehicle. The amount of coverage you require is determined by the vehicle's value.
What Type Of Insurance Will You Need For Your Used Car?
While some drivers with used cars choose to decline comprehensive and collision coverage, other drivers may want this coverage. You can use this insurance to cover repairs for accidents that are not your fault. Comprehensive coverage can apply to damages related to flooding, vandalism, fire, or theft. In most states, you are required to have insurance. For example, in Kentucky, the required minimum coverages and limits to register and operate a vehicle in Kentucky are Bodily injury liability: $25,000 per person and $50,000 per accident. Property Damage liability: $10,000 per accident. Uninsured Motorist Coverage: $25,000 per person and $50,000 per accident. This is called liability insurance and only covers damage to other people's cars, not your used car.
Should I Get Insurance Before Buying A Used Car, Or After?
It is usually best to buy car insurance before you get your vehicle. If you already have car insurance for another vehicle, you may not have to buy another plan. Most insurance companies offer a short grace period in which your car is covered. If you have decided upon a used car and you know which company you will use, you will just have to give that company the VIN number.
The majority of insurance companies make it simple to purchase a policy online. These are the steps you would follow:
The vehicle information – You will need the following: the model, year, VIN number, make, package options, and mileage at the time of applying for the policy.
The type of coverage you desire – In most states you will be required to have liability insurance.  Other than liability, you can choose additional coverage.  You may want to add coverage for comprehensive or collision coverage along with roadside service,
Pay the premium – You can usually do this on the online checkout after completing the application.  You can then safely drive away with your car and have proof of coverage.
Why Proof Of Insurance Is Necessary
When you buy a used car from a dealership, you will have to show proof of insurance to be able to drive the car home. Allowing you to drive away in an uninsured vehicle exposes a dealer to the risk and is illegal. If you are already insured, just bring your proof of insurance with you when you shop for your used car.
How To Save Money When Buying Used Car Insurance
Get online quotes.
Choose your level of coverage.
Look for discounts.
Prepay your premium.
Sign up for autopay.
Pick a higher deductible.
Save your price quotes.
Even if you are not yet ready to buy a used vehicle, getting price quotes in advance can help you. If you are not yet insured, researching price quotes ahead of time can help you evaluate the costs and include them in your budget. To get an accurate price quote when you decide upon a used car you will have to give the vehicle's VIN number. Little correlation exists between the age of a vehicle and the cost of insurance rates. Researching quotes can help you find the best rate while ensuring you have enough coverage for your vehicle.
Contact us (859-781-7283) for more information or get a free quote!
—
About Rollins Insurance 
Rollins Insurance is an independent insurance agency providing our clients the best prices with the most coverage possible since 2008. We represent multiple A-rated insurance companies to make sure we deliver the most competitive rate packages to our clients in Kentucky and Ohio. We find that most people are under-insured and over-paying when we meet them. We love what we do and our primary business is Personal Auto, Homeowners, and Life and Health insurance. We are a family-owned and managed business that specializes in providing needs-based insurance services.
>> Learn More About Us and Our Staff