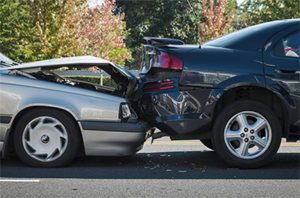 You've been involved in an automobile accident…what should you do? The following 9 step procedure will help you protect yourself after an auto accident, in most cases…
Report the Incident – Call 911 (or the non-emergency police line) to report the incident.  If they won't respond due to weather, follow up when it's safe & have a report completed.
If Safe, Exit Your Automobile – Make sure it's safe before you step outside your vehicle (assuming you're not hurt or weren't ejected).
Take Pictures – Take photos of the damage to both cares and the scene. Also get a picture of the drivers license & insurance card for each driver (if they allow). Exchange insurance information only and don't talk about the accident.
Get Witnesses – Flag down any potential witness and verify the facts. Get their name/contact number if possible.
Call Your Insurance Agent – Call your auto insurance agency/company to report the loss  and seek advice.  Most carriers offer 24/7 claims assistance and the numbers are normally located on your auto ID card.
Get Your Version of the Accident In the Police Report – Make sure the police add your version of the accident to the report.  The insurance company (and possibly the court system) could use this statement to determine liability/coverage.
Do Not Admit Fault/Guilt – Simply give your statement & allow the insurance companies to determine liability.
Seek Medical Attention, If Needed – If you or your passengers feel injured, immediately seek medical attention. Give the medical provider(s) your auto insurance claim number & carrier name for billing.
Call Your Insurance Agent For Next Steps – Make sure you call your insurance agency/company to discuss the next steps & review your coverage/deductibles.
Rollins Insurance represents multiple A-rated insurance companies to make sure we deliver the most competitive rate packages to our clients in Kentucky and Ohio.
Contact us (859-781-7283) for more information or get a free quote!
—
About Rollins Insurance 
Rollins Insurance is an independent insurance agency providing our clients the best prices with the most coverage possible since 2008. We represent multiple A-rated insurance companies to make sure we deliver the most competitive rate packages to our clients in Kentucky and Ohio. We find that most people are under-insured and over-paying when we meet them. We love what we do and our primary business is Personal Auto, Homeowners, and Life and Health insurance. We are a family-owned and managed business that specializes in providing needs-based insurance services.
>> Learn More About Us and Our Staff