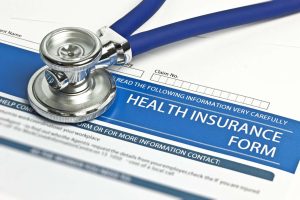 What is the benefit of COBRA insurance? The Consolidated Omnibus Budget Reconciliation Act (COBRA) is a health insurance program that allows eligible employees and their dependents the continued benefits of health insurance coverage when an employee loses their job or experiences a reduction of work hours. Employees are eligible for 18 months of continued coverage under COBRA if the qualifying event stems from reduction of hours or termination of employment for reasons other than gross misconduct. Note that termination can be voluntary or involuntary, including retirement. When your COBRA health insurance runs out, you can be eligible for a Special Enrollment Period that will allow you to enroll in an Obamacare health plan. Then you have 60 days from the end of your COBRA coverage to enroll in a plan from the Marketplace.
Shopping The Marketplace
As of 2021, Kentucky is one of the states in the U.S. that does not have its own official health insurance marketplace under the Patient Protection and Affordable Care Act. We are not affiliated with the official marketplace, and we are not a health insurance company. Kentucky can, however, connect you with multiple Kentucky health insurance providers and brokers, giving you a streamlined way to compare your state's options all in one place. These options include both marketplace plans, also known as "Obamacare," and non-government plans. By filling out a few pieces of information about yourself, Kentucky can match you to the plan that best suits your personal needs.
Official Enrollment Period
What does enrollment period mean in insurance? An enrollment period is a specific time period during which a person can get health insurance, make changes in their policy, or avail of government subsidies. The time period usually starts in October for the following year. Most insurance plans start on January 1. When your COBRA health insurance runs out, you can be eligible for a special enrollment period that will allow you to enroll in an Obamacare health plan.
How Much Will You Pay?
You may calculate the premium amount you will pay on COBRA by adding the amount previously paid by payroll deduction to the amount the employer had subsidized. The national average for a major medical plan is $438/month, per individual, plus an additional 2% COBRA fee. You will now be paying 100% of the premium — the payroll deduction for your share of the insurance and the portion your employer paid for your insurance. This makes COBRA insurance very expensive.
Consumers also may have more affordable or more generous options for health coverage available to them and their family, when there is job loss, through other group health plan coverage, such as through a spouse's plan; individual health insurance coverage, such as through the Marketplace; and/or certain governmental programs.
Rollins Insurance Can Help
Finding a comprehensive, personalized health coverage package that meets your specific needs at a reasonable cost can be a challenge. Rollins Insurance will work with you to find the most cost-effective health coverage package for you
> Learn More
Contact us (859-781-7283) for more information or get a free quote!
—
About Rollins Insurance 
Rollins Insurance is an independent insurance agency providing our clients the best prices with the most coverage possible since 2008. We represent multiple A-rated insurance companies to make sure we deliver the most competitive rate packages to our clients in Kentucky and Ohio. We find that most people are under-insured and over-paying when we meet them. We love what we do and our primary business is Personal Auto, Homeowners, and Life and Health insurance. We are a family-owned and managed business that specializes in providing needs-based insurance services.
>> Learn More About Us and Our Staff